Red Bull alternative: No caffeine, massive energy drink!
Submitted by

Dr. Ted Broer

on Sun, 03/02/2014 - 12:28
The Circulation-Boosting Secret of the 2012 Olympic Athletes
Read on to discover how to turn a plain glass of distilled water into
a Superfood Cocktail that can help…
Blood Pressure and Blood Flow…
Alertness, Energy and Mood…
Stamina and Performance…
Mental Fatigue, Brain Function and Focus…
And much more!
Dear Healthmasters.com Family,
Something strange happened at the 2012 Olympics in London…
Athletes were spotted drinking a deep red "elixir" that they claimed would give them a natural (and legal) performance boost – and a competitive edge in winning the games.
A blog post by Canadian cross-country skier Sheila Kealey revealed that almost all of Team Canada's marathoners – including Dylan Wykes – were drinking it.
So was British marathoner Mo Farah and the entire U.K. Olympic team. And even U.S. competitors were caught drinking it as well.
But did this mysterious red "nectar" really boost their athletic performance? I'll let you be the judge…
Canada's Dylan Wykes made a top-20 finish in the men's Olympic marathon – the best finish for his country.
Mo Farah won a gold medal for the U.K. in the men's 10K race.
And the U.K. team won more Olympic medals than they have any time in history.
They all give the credit for their amazing wins to the sweet, red juice they drank while training and competing.
Now the big question is…
What performance-enhancing drink
can turn Olympic athletes into
Olympic Champions?
The answer is simple…
…Beet juice. Remember several months ago I was promoting the use of organic non GMO whole beets for consumption.
Well many of you have contacted me and asked me when Healthmasters.com would start carrying the whole beets.
My search for the best beets on the planet have led me to a superfood of superfoods. Organic non GMO Crystallized beet juice.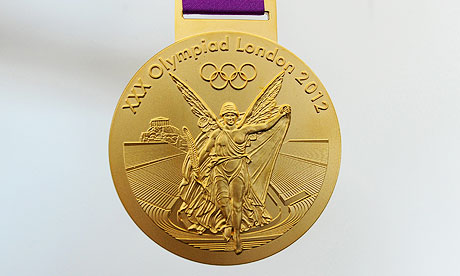 So Yes the juice from beets was all the rage with the 2012 Olympic athletes.
And Yes it is as incredible as eating whole beets probably even better.
In fact many of the Olympic athletes have credited it with giving them the stamina and performance boost they needed to edge out their competitors – and win.
So perhaps you're not an Olympic athlete and wondering "why should you care about beet juice?"
It's simple, if beet juice is such a boom to athletes and their performance… just imagine what it can do for your own circulation and energy levels!
As you know I'm a University trained biochemist and have written extensively on nitric oxide. I am also a former college professor , lecturer, speaker educator, and international best selling author .
The problem is with me promoting this new product as good as it is…
If you're like most people, you don't like the taste of beets. I personally love them but not liking them is totally understandable, but I need you to hang in there with me for a few minutes.
Because I'm going to reveal to you how you can experience all the tremendous benefits of beets – without that beet taste.
Healthmasters organic non GMO beet crystals:Boosts Circulation Promising Healthy Blood Pressure and Increased Energy and Stamina!
If you're concerned about circulation, blood pressure, digestion, mental fatigue, a lack of stamina–or any of the many signs of aging… it's possible adding beet juice to your healthy diet can make a real, meaningful difference in your health.
And it might just surprise you to hear that beets are packed with more performance enhancing nutrients than any other vegetable at the dinner table–making beets perhaps the most effective super-food of the 21st century…
And currently the hottest topic in health journalism…
Blood Pressure: According to a recent study published by Nutrition Journal drinking an 8 oz glass of beet juice helped lower blood pressure over 24 hours of drinking it. Researchers noted that further research is indicated to determine whether it would have a same effect over time if taken on a daily basis.
Brain Function: The Journal Natural News reported that scientists discovered drinking beet juice can increase blood flow to the brain helping with mental fatigue, focus and alertness.
Stamina: Published in the Journal of Applied Physiology, The University of Exeter found that beet juice increases exercise capacity in trained athletes by 16% when consumed before exercise. Some experts believe this may mean greater physical performance with less fatigue.
And clinical evidence is mounting to support the humble beets health boosting claims…
…that's because beet juice is a rich, natural source of dietary nitrate.
In fact, researchers have discovered that beets contain one of the richest food sources of nitrate.
And this is NOT the food additive known as "sodium nitrite"–you've been told is bad-for-you–used to preserve deli meat, hot dogs and bacon.
This nitrate is naturally found in beets and other plant sources. It converts in your body to nitric oxide.
Nitric oxide (N-O) has been making the headlines lately for its role in supporting healthy blood pressure and promoting a healthy cardiovascular system.
Researchers have found that it helps blood vessels to relax and widen…which can improve blood flow… allowing more oxygen rich blood to reach your heart… lungs… brain… sexual organs… and muscles.
Discover Nitric Oxide…
· Was Awarded the Nobel Prize in Physiology of Medicine for its discovery...
· Helps The Body Dilate Blood Vessels and veins, improving circulation...
· Improves Oxygen Delivery allowing for increased athletic endurance…
· Helps The Body Improve Muscle Blood Flow for better delivery of fuel…
· Means That Athletes Can Accomplish More Work With Less Oxygen and calories burned…
· Is Considered By Some Scientists To Be As Important As Oxygen to the human body.
"The discovery of nitric oxide and it's function is one of the most important in the history of cardiovascular medicine."
—Dr. Valentin Fuster, Past President of the American Heart Association (as quoted in the New York Times)
Actual thermographic images indicate increase in heat from blood flow after drinking organic beet juice to train harder for longer. He finished 4th in the 2011 Boston Marathon… the fastest marathon ever by an American.
Why BEETS?
Our Superior Beets,
BEAT the Competition
As far back as ancient Rome and Greece, beets have been faithfully cultivated for their outstanding ability to support health, performance and longevity. But recently, beets have been newsworthy because they are found to be a rich source of dietary nitrate. The body reduces nitrate for the generation of nitric oxide (N-O). N-O is responsible for the dilation of blood vessels, thus increasing blood circulation and oxygen delivery to cells. This results in improved maximum oxygen uptake (VO2Max) and oxygen efficiency, which determine an athlete's capacity for sustained exercise and endurance.
This is why its so important to take before a workout. Its gives me an incredible pump and longer endurance. My wife and son also loves this product and uses it preworkout.
CLICK HERE TO WATCH OUR VIDEO ON THIS PRODUCT
Healthmasters organic beet crystals are a superior and natural source of dietary nitrate that helps the body significantly increase physical endurance. It's delicious… and more nutritious and efficient than drinking large bottles of beet juice.The Nobel Prize Winning "Miracle Molecule"
As I explained the human body uses nitrates for the generation of nitric oxide (N-O). N-O is the "miracle molecule" responsible for helping to support your arterial health and circulation while helping to keep your cells oxygenated.
The benefits of maintaining healthy N-O levels are endless…
Healthy blood pressure…
Enhanced stamina…
Improved libido and enjoyment…
Higher energy levels…
Sounder sleep…
Better focus and concentration…
And so much more
My wife Sharon told me to tell you since starting this product she has had a massive energy surge. Funny thing is she already had great energy.
Three researchers received the prestigious Nobel Prize for this ground-breaking discovery. Louis J. Ignarro, one of the prize winners says, "There may be no disease process where this "miracle molecule does not have a protective role."
The American Heart Association published one of many studies showing that Americans over 40 don't produce enough N-O. In fact, your body produces less than half of what you did when you were 20. And poor sleep–that frequently occurs as you age–further depletes the body's N-O levels.
Healthmasters Organic Beet crystals Provide Three Times the N-O Power Without the Taste of Beets!
To get the astounding results of the folks in the studies, you'd have to drink a half liter of beet juice – that's 16.9 ounces – a day.
Or you'd have to go through the mess and hassle of juicing a bushel of beets yourself.
I did by the way find a great source for whole organic beets. If you still want them I can get them for you but this is a lot easier and a lot less money and hassle.
Would you like to realize these same benefits… healthy blood pressure, circulation, increased libido, and mental function?
Absolutely.
But you draw the line at beets. You just can't get past that beet taste.

Well, I've got a question for you…
What if you can get the beet goodness without the beet taste… would you give it a shot?
To me this product tastes more like raspberries than beets.
Introducing Healthmasters Beet crystal concentrate.
…We've created the BEST beet product you're going to find anywhere.
These concentrated beet crystals help increase N-O levels without the need to drink 500ml of beet juice.
Healthmasters beet concentrate has been formulated to help your body deliver the highest level of N-O potential, so you can support healthy circulation, brain function and blood pressure.
What's its secret?
1) Highest quality, organic non GMO beets:
These are the ONLY beets we use in Healthmasters beet concentrate crystals assuring the highest quality… nutrients… and N-O generating power. No other beet juice on the market can make that claim!
2) Patented drying process: Most companies use high heat to process beats – and that can destroy much of the nutrient content. Not ours. Our organic beet crystals are dried with an exclusive, patented low-heat drying process that preserves the beets' nutrients and nitrates .
As I mentioned above, the beets we use are richer in nitrates than other beets to start with. Thanks to this patented drying process, we are able to preserve those levels.
And Healthmasters beet concentrate contains the N-O boosting equivalent of 3 Organic Beets or 3 glasses of commercial Beet Juice all in an easy to mix rich-colored, concentrated crystal powder.
I've really just scraped the surface on the amazing health benefits of beets in this special report. But beets do so much more for your health that I want to tell you about… so you can truly tap into their healing power.
Healthier Circulation… Blood Flow… Blood Pressure… Brain Function… And Stamina! Not to Mention More Energy… Increased libido… And Endurance!
I'm sure you can tell how excited we are about beets… and in particular our great tasting, easy-to-use concentrated organic beet crystal formula… and it's super N-O boosting potential to support your healthy circulation, blood pressure, brain function and so much more.
Beets Fight Disease AND Promote Health
Beets can rejuvenate nearly every system of the body. Hardly any other vegetable can compare to the natural benefits of beets. Here are just a few of the many known capacities of beets:
Accelerating bile secretion
Accelerating cell replacement and restoring cell nucleus
Boosting mood
Boosting strength and stamina
Lowering body temperature
Preventing cold and flu
Promoting healthy nails, shiny hair and smoother skin
Purifying and detoxifying the liver, kidneys, and bladder
Strengthening blood
Regulating blood pressure
Relieving constipation
Removing toxins from the brain
Speeding the formation of red corpuscles (and thus improving cellular oxygenation)
Stimulating the immune system
Strengthening skin and vein walls
Improving the immune system
Ultimately, the effectiveness of beets is best used as a preventative disease protocol, when it's highest value can halt the progression of a disease. If you're ready to boost your overall health with beets, then you are in good company.
Longstanding have ancient Romans enjoyed beet juice to daily maximize their health. Beet therapy treats specific health problems in a multitude of ways. Today, even Dr. Mehmet Oz, and other natural health experts, include beet as an integral part of an anti-cancer diet.
They're a nutritional powerhouse and available all year round .
Because of their rich colour, they are high in antioxidants and phytonutrients, as well as being a great source of Vitamin C and manganese.
Brain health
A recent study found that drinking beet juice improved blood flow to parts of the brain where degeneration from conditions such as Alzheimer's and other forms of cognitive impairment had resulted. The high level of nitrates they contain also produce nitric oxide in the blood which prompts blood vessels to widen and as a result the brain receives more oxygen.
Good for the heart
This natural opening up of blood vessels also means improved heart health. In a study published by the American Heart Association's Hypertension Journal, researchers found that drinking just one glass of beet juice could significantly lower blood pressure within 24 hours.
Beets also have anti-inflammatory properties, meaning they can help with diseases such as diabetes, and they can also assist in the body's natural detox process.
They are also high in fiber which is great news for a healthy gastro-intestinal tract.
My wife, my son and I all use this product daily.
CLICK HERE TO WATCH OUR VIDEO ON THIS PRODUCT
Remember last year when I shared the ground breaking supplement Hemmla with You. I haven't been that excited about a product until now.
Heres my ongoing Healthmasters.com commitment to you if for any reason you aren't 100% satisfied with this product just call us. No need to return it. Just keep it and please use it. And I will still give you a credit for the full purchase price.
The product is simply that good plus its that good for your health. But remember to only use one scoop a day to start with. This product is an incredible liver cleanser. Its really good for your liver but most folks have unhealthy livers.
So lets take this rejuvenating process slowly.
Many of you have eaten a lot of bad stuff. So, Its time to start on a healthy life style.
This is one of the best and easiest ways to start that journey.
Click here to try our Organic Beet Powder today!
So if you have any questions call us. We still answer our phones .800 726 1834
I call you Blessed!
tb